Techno tap is an experimental musical collaboration between composer Jacques Malchance (jacquesmalchance.com – Upitup Records upitup.com) and perfomer and art director Laura Brownhill.
Originally commissioned to accompany a thematic dining experience, The Aviary by Feasts of Fantasia, the duo are now exploring the genre to make rhythmical audio performance with feet and synth.
The most recent addition to the project is collaboration with film maker George Ellis who has designed a split screen music video for the piece.
The live performance of the piece was featured in LightNight 2016 by Open Culture on May 13th.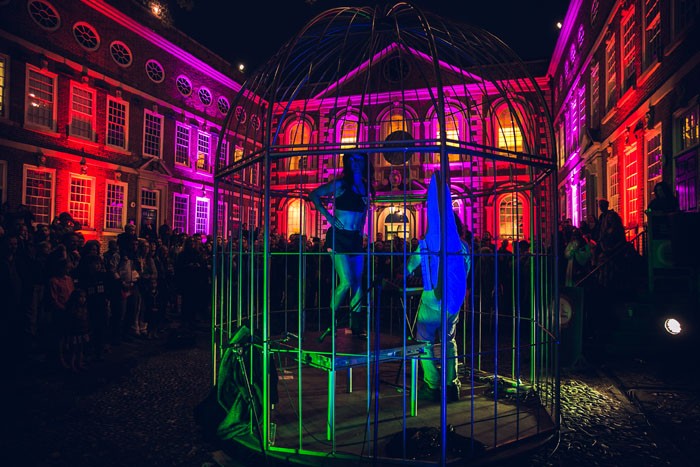 Photo by Andrew AB