LB curated a series of ritualistic ceremonies for the final show at The Kazimier on NYE 2015 as part of a thematic experience called Planet Kronos. Her performance area was in the club itself dubbed The Cryogenic Crypt. she devised a series of music based and choreographic performances reflecting on the clubs history of events.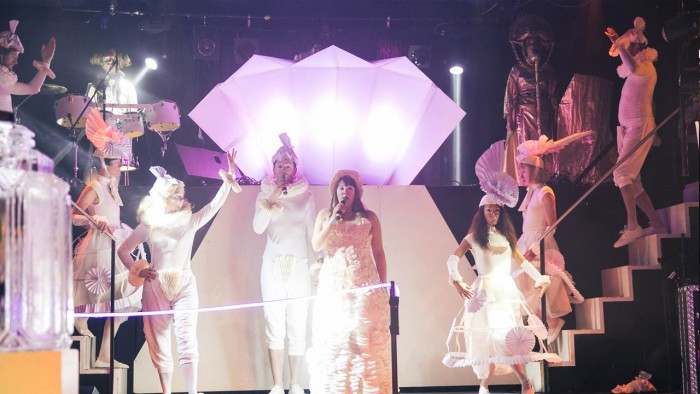 The Cryogenic Crypt:
Is an unmissable star attraction at Planet Kronos where select lucky visitors get to see the immortalised Captain Kronos in his icy grave.
Myth has it that a series of ritualistic ceremonies conducted by representatives from cohorts of the 8 elements of Planet Kronos complete a code that melts the capsule and releases our frozen hero, thus dispelling the takeover of The Monotopians.
For one night only, Planet Kronos brings you a series of dazzling recreations of the 8th Element Rituals uncovered in the unreleased myths of Captain K.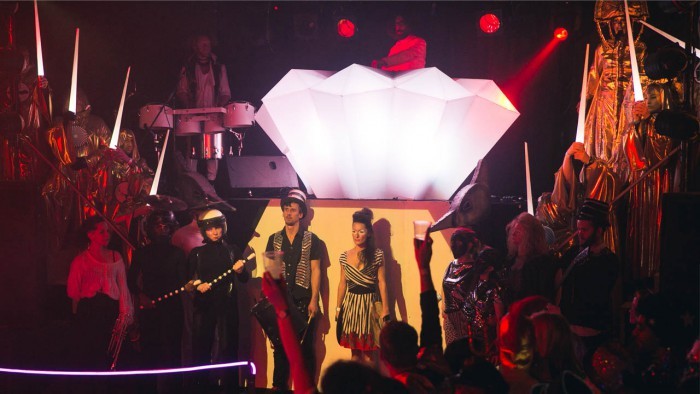 Collaborators included: Original music by Simon Knighton, Opera Singers: Danny Shelvey and Amelita Mercer, Jacques Malchance, Schismatica, Impropriety, The Super Best Friends, TiLt, Costumologists.
Pictures by Andrew AB